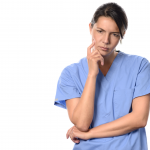 Offered for a limited time for $2230.00
.
What are you looking or in an ECG with Sprirometer?
Reliability…..the Cardio7-S comes with an exception 4 Year Warranty!
Easy to Use….Menu-guided touch screen technology  USB barcode reader and keyboard can be attached through USB ports.
Built-In Memory…Store up to 200 ECGs in internal flash memo
12 Lead Aquisition…10 leads to produce an accurate 12 channel printout with analysis.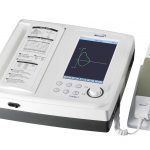 Pulmonary Function Test… FVC (Forced Vital Capacity), SVC (Slow Vital Capacity), and MVV (Maximum Voluntary Maximum).Disposable mouthpiece, no cleaning and sterilization are needed.
Full Disclosure Function…Cardio7-S stores and shows the recent 5-minute full channel ECG in order to print out the missed abnormal ECG waveforms.
Enhanced Interpretation…he ECG printout offers detailed interpretation information in text/guide/vector report format to aid in diagnosis.  Provides 12 channel, 6 channel + 1 rhythm, 3 channel + 1 rhythm, and 3 channel + 3 rhythm report. Supports pediatric interpretation.
Long-term Recording & Automatic Arrhythmia Detection…Cardio7 provides one channel long-term recording like 1, 3, 5, 10 minutes with arrhythmia detection and HRV (Heart Rate Variability) analysis.
A4 Full Size Paper…Cardio7-S produces full size A4 printouts in 1, 3, 6 and 12 channel formats and FVC/SVC/MVV test formats. Full size print-outs improve readability and make it easier for filing in the patient chart.
ECG Filing System BMS-Plus
BMS-Plus is a software program that enables you to interface Cardio7-S to Windows based computers through LAN or WiFi. The ECG and PFT data from Cardio7-S is saved in either Bionet's proprietary file format or JPEG or PDF. The JPEG file format ensures compatibility with most EMR packages.  BMS-Plus displays real-time ECG data on-screen, instantly performs a full set of measurements and offers diagnostic aid. In addition, BMS-Plus can eliminate the need for costly thermal paper by printing a variety of comprehensive reports on standard printer/copier paper.