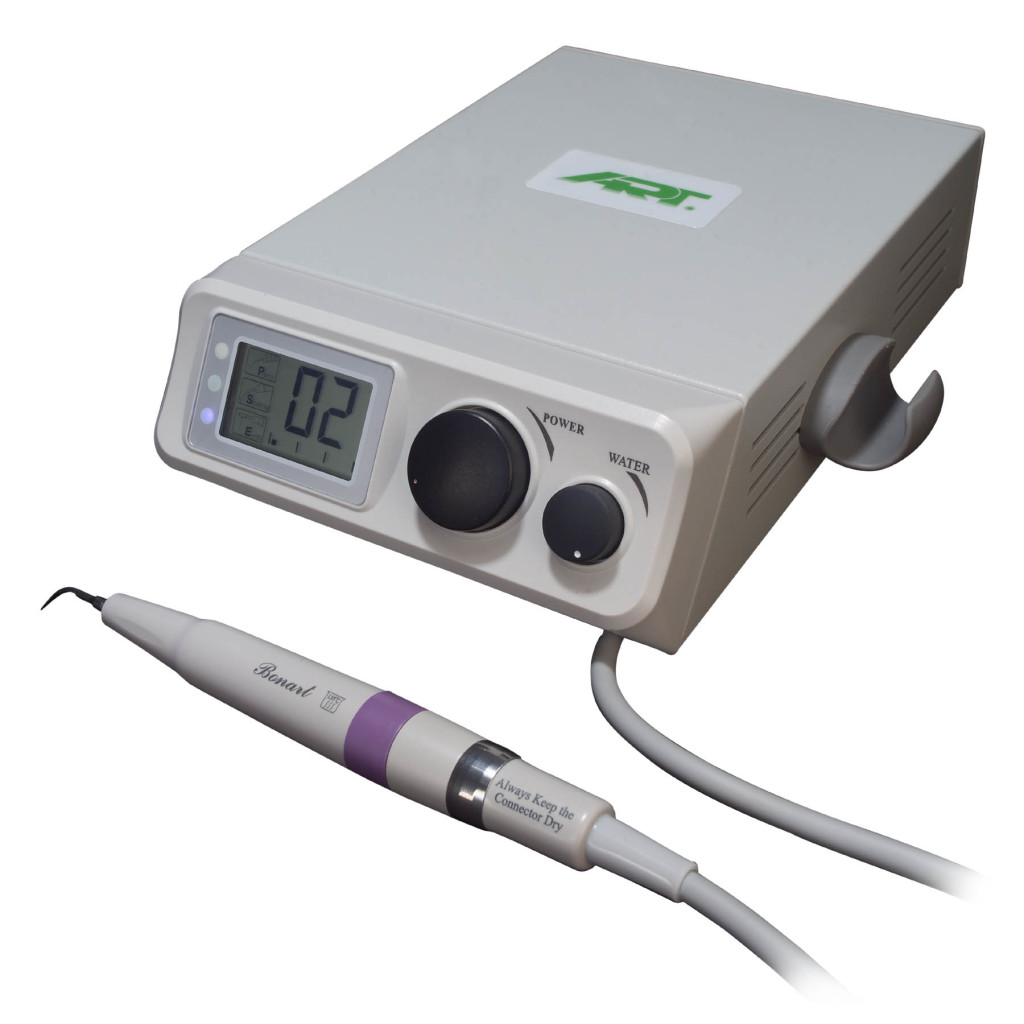 The Pelican Piezoelectric Scaler is the 2nd series of the original ART-P3 with new and improved features. The Pelican comes installed with Auto Gain Control that adjusts power settings for optimal performance, and has 3 modes of operation: Scaling, Perio, and Endo. While larger than the Piper (ART-P6), the Pelican has a built in LCD screen for displaying power settings and modes. Power and water flow are adjusted through knobs located on the front of the scaler.
Product Description
Pelican (ART-P3II) Warranty:
P.C. Board: 5-year limited warranty
Hand Piece: 1.5-year limited warranty
Power Cord: 1-year limited warranty
Foot Switch: 90-day limited warranty
Tips: 90-day limited warranty
Included  Parts & Accessories:
Pelican (ART-P3II) piezoelectric scaler main unit (x1)
PS0036-002: BS-type LED piezo hand piece (x1)
PS0007-072: Metal torque wrench (x1)
TP0102-042: BS-1 Universal pointed tip (x2)
TP0102-032: BS-2 Flat chisel tip (x1)
TP0102-052: BS-P Slim perio tip (x2)
TP0102-152: BS-PFU Straight perio tip (x1)
Included accessories may vary per region.
Specifications:
Power supply: 110V
Operating frequency: 26KHz ~ 32KHz
Water flow: 25~100 ml/min
Dimension (cm): 26(L) x 20(W) x 7(H)
Weight (including the hand piece): 3.5 kg
Hand piece cable length: 250 cm
Foot switch cable length: 250 cm
Product Price:
$875.00

Click to add this item to cart.
Ship One Unit in Continental US *