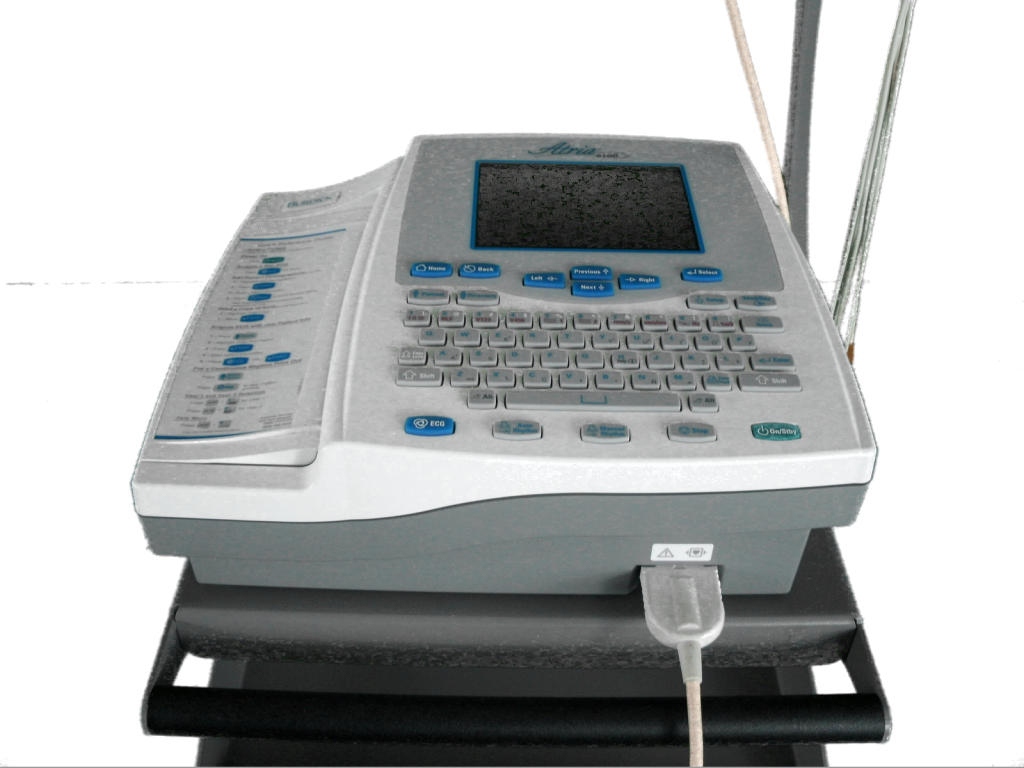 Product Description
Burdick Atria 6100 ECG
REFURBISHED
12-Lead Resting Portable ECG / EKG
The Atria 6100 is our practical, portable ECG / EKG machine for hospitals and cardiology clinics. The Atria 6100 portable ECG helps streamline workflow with a friendly user interface and clear, readable color display for easy reading of ECG waveform data.
Free Shipping!!
Ease of use. The standard keyboard, dedicated function keys, large color monitor, and intuitive menu make this portable ECG easy to use.
Connectivity. The ECG comes with Ethernet connectivity as a standard feature. It's compatible with wireless 802.11 and Bluetooth, complies with FAA requirements, and has bi-directional communication with our HeartCentrix connectivity solution.
Convenience. The lightweight, portable ECG monitor fits into your office space and stores up to 300 ECG records.
Efficiency. The AccuPrint feature restricts ECG printing if lead wires are not properly attached, ensuring a clear printout and eliminating retakes.
Flexibility. The ECG manually or automatically produces high-quality 3-, 4-, 6-, and 12-lead ECG printouts.
Ship One Unit in Continental US *
Shipping:

Additional Charge for multiple units