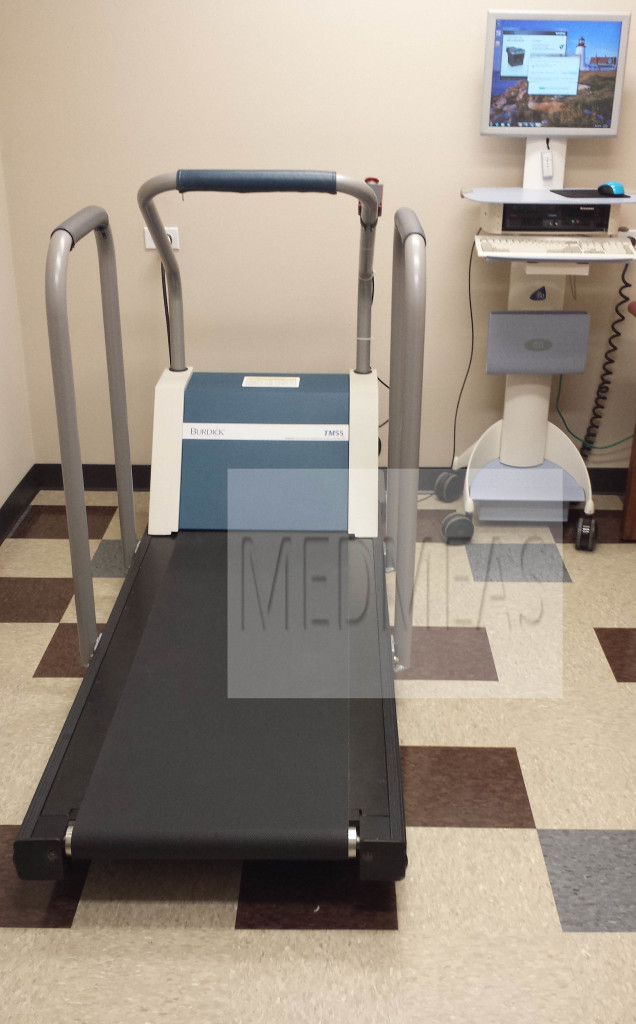 System Customized for your Needs
CareCenter MD™
CareCenter MD ™is a multimodality PC-based wireless diagnostic workstation with both PC ECG and PC stress test modalities, designed to make your workflow much easier.
Wireless data acquisition between patient and workstation
Advanced connectivity
Shared patient database for both PC ECG and PC stress test
Intuitive one-button navigation
Scalable design
Warranty: 1-year for acquisition modules
The CareCenter MD is paired with a refurbished TM55 Treadmill . This  quality treadmill also comes with a one year warranty.
Medical Measurements unique offering also provides the Flo 1750 workstation which will house the computer, keyboard and accessories  The workstation  makes efficient use of your office space.
Product Description
Also included with Pictured Unit:

Lenovo ThinkCentre M53
19″ Flat Panel, Key Board and mouse
Benefits
Multimodality, scalable workstation. One platform for both ECG and Stress test means no re-entry of patient data, plus scalability for new modalities as they become available.
Convenience. Wireless data acquisition means test safety, comfort, and confidence for your patients and staff.
Ease of use. Our modern, flexible user interface uses the same simple, one-button navigation for all modalities.
Advanced networking. CareCenter MD shared patient database provides access to complete test data across the network; CareCenter MD Online allows for remote live consultations.
Shared patient database. A single, shared patient database means results are available throughout your network, with or without an electronic health records system (EHR).
Flexibility. Modify and save screen views on the fly. Select the report format that works best for you.
EHR connectivity. Save, review, and combine permanent patient records in your EHR via HeartCentrix or HL7.
Confidence. Physicians trust the Burdick® and Quinton® product lines with more than 65,000 devices delivering proven performance in many clinical environments.

Modalities

Resting ECG Test 12-lead

Rhythm ECG Test 12-lead

STAT ECG

STAT Rhythm ECG

Stress Test – Treadmill

Stress Test – Bicycle

Stress Test – Pharmacological
Product Features
| | |
| --- | --- |
| Aquisition Module | New Mortara CareCenter MD |
| Treadmill | Refurbished Burdick TM55 |
| Cart | Refurbished Flo 1750 Workstation |