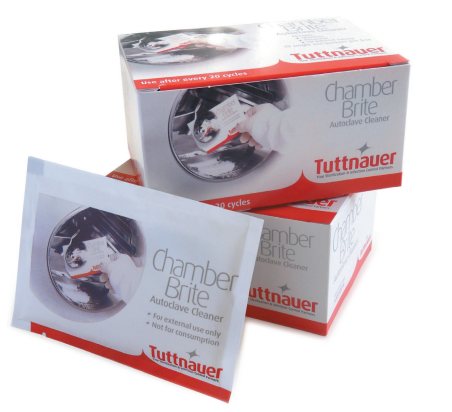 Product Description
No Mess, No Hassles, No Measuring…
Chamber Brite powder is simply the easiest way to keep autoclaves clean and free of water deposit build-up. Designed specifically for steam sterilizers, Chamber Brite effectively cleans and descales the reservoir, chamber and tubing in minutes.
Convenient, pre-measured packets
Cleans reservoir, chamber and tubing
Uses less storage space
Replaces messy liquid cleaners
*Free with every order Laminated Instruction Sheet and Maintenance Log!
*Available while supplies last