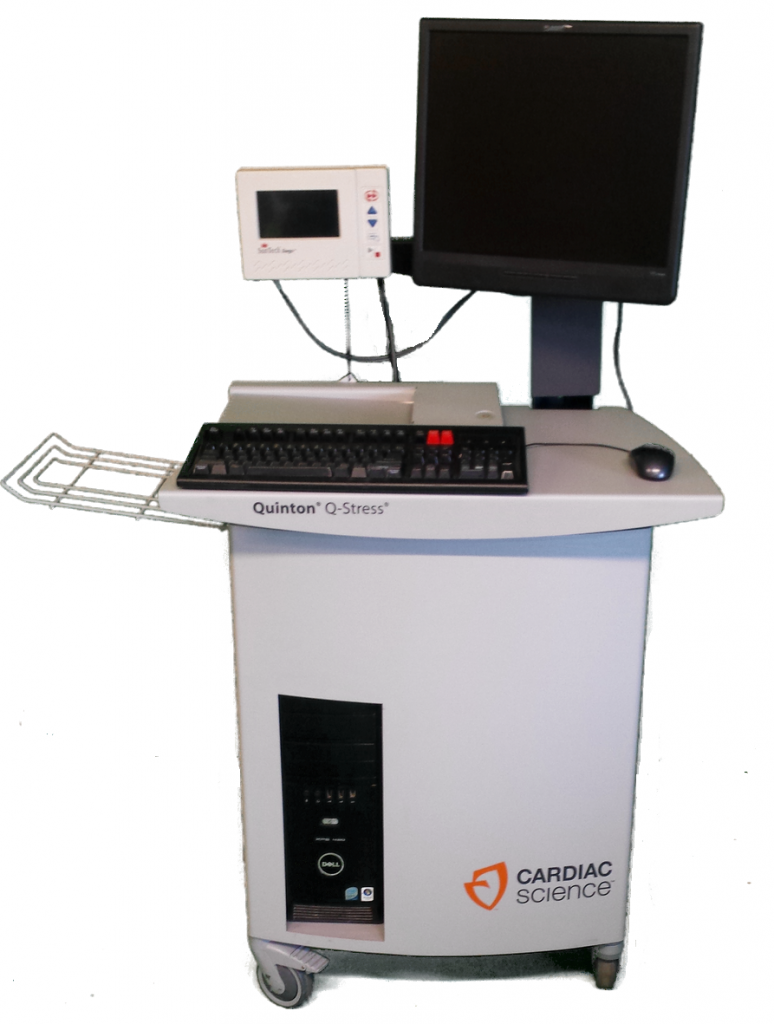 Product Description
Quinton Q-Stress System
Ease of Use:  The system's left to right flow and intuitive controls guide users through the procedure
Connectivity:  Q-Stress supports HL7, XML and PDF protocols and communicates with your PACS/EHR system
Customizable:  Create custom reports based on physician's preference
Accuracy:  Tracings are accurate and clear with clean wave forms even at high speeds and steep grades
Instant replay:  The Freeze Frame option allows you to rewind and view any section of the lead during test.
TM-55 Treadmill
Ease of use. The treadmill is easy to use, and the whisper-quiet Ultradrive ensures a slow, safe start.
Integration. The treadmills offer full integration with our Quinton Q-Stress cardiac stress testing system so you can start and stop the treadmill and adjust speed and grade.
Power. The Ultradrive system provides exceptionally smooth power and accuracy even at slow speeds and with patients up to 500 lb (227 kg).
Safety. The TM55 and TM65 medical treadmills meet all major safety and regulatory requirements worldwide.TM-55 Treadmill
Suntech Tango+ Blood Pressure Monitor
The SunTech Tango+ is a stress/exercise blood pressure monitor, intended for use with treadmills, bicycles (ergometers), and pharmacological stress testing.
One year warranty.
contact us for delivery cost.
Ship One Unit in Continental US *
Shipping:

Additional Charge for multiple units