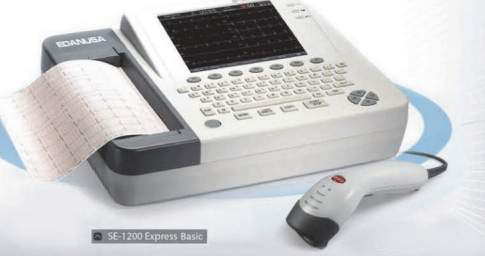 Product Description
EDAN SE 1200 Express Basic
Excellent cost performance with built-in high-resolution thermal printer. You can record 12 ECG traces on A4 size and US Letter-size paper.
EDAN SE 1200 Express Basic Features:
5.7″ LCD screen
Alphanumeric keyboard
One-touch operation
Enhanced weak signal detection
Comprehensive filters & anti-noise technology
Real-time ECG waveforms freezing and review
Advanced SEMIP algorithm for automatic measurements and interpretation
Built-in high resolution thermal printer with external USB printer (optional) support
Extended printing
Large internal memory which can be enlarged by USB flash disk
Built-in data management with reports review
LAN/Wi-Fi(optional) connections
Product Price:
$1,995.00

Click to add this item to cart.
Ship One Unit in Continental US *