Ritter 230 Universal Power Procedures  Table
This pre-owned power table is the first of three tables to be featured this month.  It is in excellent condition and carries the same One Year Warranty as a new table.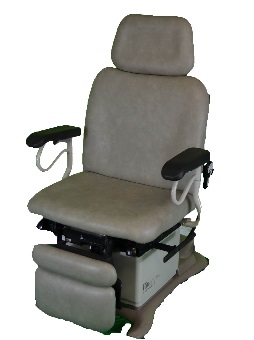 Medical Measurements takes the worry out of buying pre-owned equipment by offering a One Year Warranty on these Power Exam Tables.
The tables are in like new condition. They carry a one year warranty which is equal to original equipment manufacturer.
The Ritter 230 helps make your exam and procedures rooms more efficient and safe, allowing for a better overall healthcare experience for your patients. Features include:
A wide patient support surface accommodates all types of patients
Powered multi-positioning capabilities allow for easy patient positioning with the touch of a button
Refurbished
One Year Warranty!