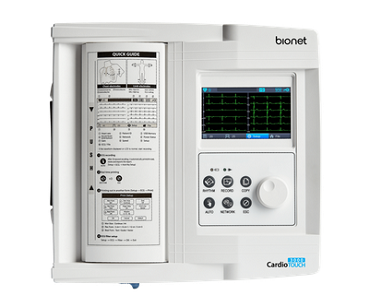 Product Description
The CardioTouch 3000 is a premium quality interpretive 12 channel electrocardiogram (ECG / EKG) machine that does not compromise on performance. Suitable for use in private practice, the ER, or hospitals. The CardioTouch 3000 is designed for maximum ease of use and convenience.
FEATURES
4.3" Touch screen operation
200 Internal data storage
High Performance 120 ECG analysis
Powerful ECG engine 8,000hz
Lead off message
ECG Filing System BMS-Plus
Free Shipping!
Product Price:
$1,499.00
1 Price
$0.00
2 Price
$0.00
3 Price
$0.00

Click to add this item to cart.
Ship One Unit in Continental US *
Shipping:

Additional Charge for multiple units