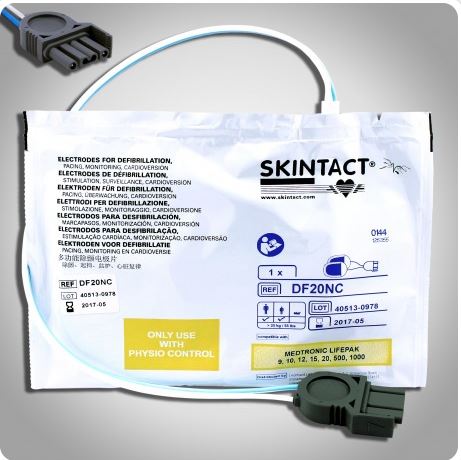 Product Description
Skintact Physio Control DF20NC defibrillation pads (pre-connect).
One (1) pair
One of the longest leadwires on the market!
Compatible With:
Physio Control (Medtronic)
Lifepak-9, Lifepak-10, Lifepak-12, Lifepak-15, Lifepak-20, Lifepak-500, Lifepak-1000
Skintact Physio Control DF20NC Defibrillation Pads (Pre-Connect)
Composition
Aqua-Tac Solid Gel
Style
Physio Control (Medtronic) Plug
Material
Pre-Connect, Foam, Solid Gel, 4′ Leadwire w/Plug, Overlapping Gel
Properties
Diaphoretic, 36 Month Shelf Life, Adult (55+lbs
Product Price:
$29.99

Click to add this item to cart.
Ship One Unit in Continental US *