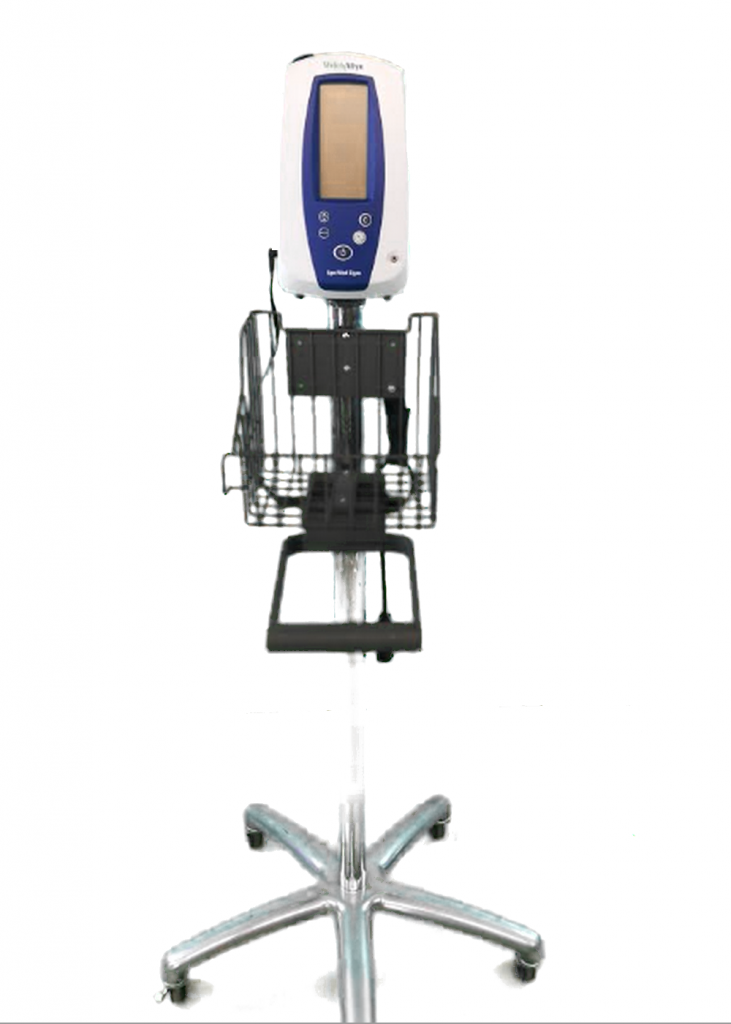 Product Description
42NTB-E1
Nellcor SP02, Suretemp thermometry, NIBP, Pulser Rate and MAP.
The Welch Allyn Spot Vital Signs monitor provides vital signs in seconds with hospital-grade technology that's easy to use, accurate and affordable.
Features
Lightweight and portable with a variety of mounting options
SureTemp® Plus thermometry
One of the most cost-effective multi-parameter devices on the market
Measures NIBP, pulse rate, temperature and SpO2 in about 30 seconds
Calibrated to Original Equipment Manufacturers Specification
One Year Warranty
Product Price:
$1,495.00

Click to add this item to cart.
Ship One Unit in Continental US *
Shipping:

Additional Charge for multiple units